Introducing one of our newest Webkinz plush pets, the African Chimpanzee! Each of these adorable plush pets comes with a secret code that your child can enter at www.webkinz.com to watch their African Chimpanzee come to life in a safe, fun virtual world. Purchasing a plush pet unlocks bonus features and lets your child access more of the game.
Check out this unboxing video, revealing the African Chimpanzee in action!
Your kids will love hanging around with the African Chimpanzee! This charming chimp comes with a virtual item, Totally Tangled Liana Swing, and their favorite virtual food, Fancy Fire Ants!
Here's a look at the African Chimpanzee plush, along with all of the items your child will receive when they adopt it online: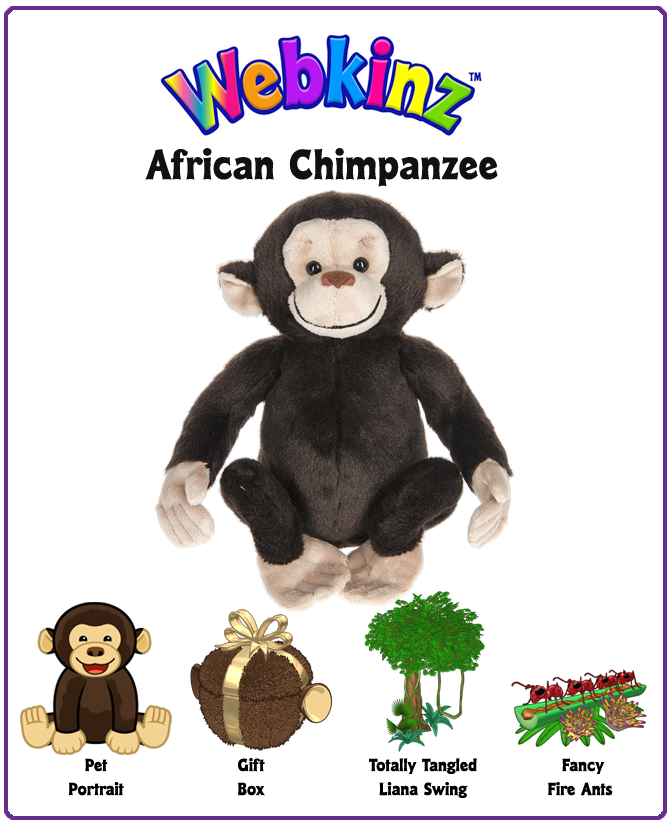 This and other Webkinz plush pets are now available for order directly from the Ganz eStore!